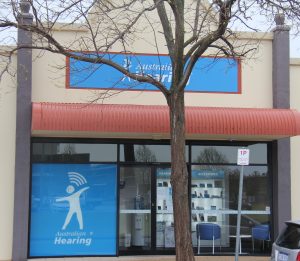 Our first major project for Australian Hearing was the construction of their Rockingham clinic. Some minor demolition was required to take the 130m2 shop back to an empty shell to then fit the three audio rooms, reception, waiting area, tech area, sound booth, kitchenette and bathroom in.  The Audio rooms needed double plasterboard layers and acoustic insulation for the walls and ceilings, and an additional insulated tiled ceiling above the audio rooms  to provide a suitably quiet space for testing client's hearing. This meant that access to run power, data and speaker cabling needed detailed planning to make sure everything was installed and in the right place.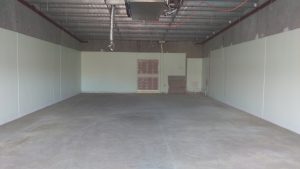 The demolition was completed very efficiently in 4 hours by the Platinum Demolition crew, leaving a great empty space, which we quickly filled with wall framing and building materials.  The work progressed well, with new drains installed for the kitchen and all new air conditioning ductwork. The ceilings and walls were all constructed, sheeted and painted, with the services run through.
The existing front doors and glazing were replaced with new glass and automatic sliding doors and a large pre-fabricated sound proof testing booth was installed.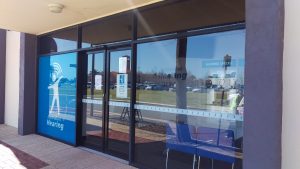 Carpet, joinery and furniture were installed, and the lights, data and final fit-off carried out on programme, six weeks from the commencement of the project. We assisted Australian Hearing to relocate from their small existing clinic in Rockingham and set up in the new clinic.